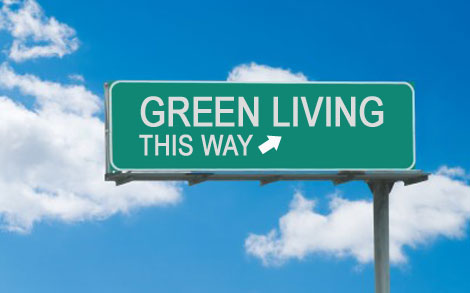 Moving Green
Going Green is the Most Important Move We Can Make
With the privilege of moving families and companies across the highways of North America and all over the world comes the responsibility of protecting our environment along the way. Prime Van Lines is proud to have taken a leading role in our industry, with environmental sustainability being our top priority. As we head into the next era, we are dedicated to our continuous efforts to reducing our environmental footprint and helping to create a healthy and sustainable future for generations to come.
Yet being a green company isn't just about putting a recycling bin by the copier. Here are some of our ongoing efforts in our day to day business practices to being more environmentally friendly.
Reduce. Reuse. Recycle.
Operations:
Our estimators drive hybrid cars to your home or office for the onsite visuals. As a result, we save thousands of gallons of fuel each year and cut back on harmful emissions.
Our movers don't idle the trucks while loading and unloading. - We are reducing fuel emissions by following anti-idling regulations, reducing highway speed and implementing regular mechanical and safety inspections on all trucks.
We use Satellite navigation and tracking systems for our moving vehicles to travel to and from locations as efficiently and quickly as possible
As biodiesel fuel becomes more available across the country, we plan to invest and convert our entire fleet of trucks to use this renewable resource to lower emissions and decrease our country's dependence on foreign oil.
We buy and use boxes/wrapping paper made of recycled materials.
We reuse and recycle packing materials and containers where possible.
We are purchasing and implementing the use of sturdy plastic stackable crates for our corporate customers. They are re-usable, and will cut down on the amount of cardboard used in relocations, with no negative impact on the waste stream or environment.
Instead of disposing of unwanted and excess household furniture and effects in landfill, we recycle and donate where possible.
Office/Administrative:
Our marketing materials are printed on FSC-certified papers. We recycle the other side of printed office paper for scratch paper and printing internal use documents.
We are striving towards a "paper-less" office. Most of our Forms and Contracts can be sent electronically and many of our customer transactions are easily performed electronically online or via phone.
We email and scan to our customers, affiliates and suppliers most communications such as proposals, shipping documents, support issues and billing where applicable. Our online operation has greatly reduced the amount of paperwork consumption in our office by as much as 90% in some departments.
We power down and print less, print smarter. We recycle ink and toner cartridges. We turn off our PC's at the end of business day.
Other:
We have donated our equipment and materials for environmental initiatives.
We have a modern Containerized Storage facility. Our recycled wooden vaults are stackable, reusable, and take up less space and resources compared to public self storage options.
We use energy efficient lighting and temperature controls in our offices and warehouse facilities.
Our employees recycle bottles and cans in the workplace.
We promote Corporate Social responsibility by hiring from our community.
As you can see, many of these are creative and simple ways our company is trying to make the world a better place. Prime Van Lines will continue to practice the soundest behavior in every facet of our operations, and remain enthusiastic in sharing our low impact philosophies, and serving as a role model to others in the industrial and business communities.
We encourage you to join our efforts to making our environment a greener and cleaner place to live.
It's simple. REDUCE, REUSE, RECYCLE.