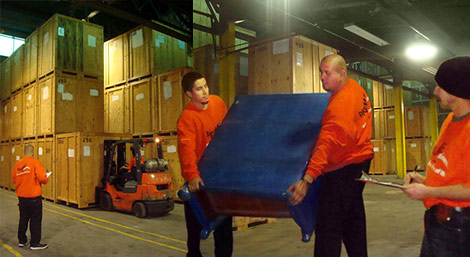 STORAGE
Peace of Mind with the Most Secure Storage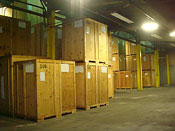 Prime Van Lines high-tech, 120,000+ square foot warehouse, offers secure and affordable storage solutions, to suit your needs. Your household effects will be stored in their own exclusive, individual storage vaults that provide maximum protection from dust, moisture, loss and any pests. You will be provided with a separate detailed inventory for items destined for storage, and you can rest-assure that your valuable possessions will be handled with care and stored safely until you are ready to retrieve.
Our expansive NJ warehouse is a full service military approved facility, which means it meets the most stringent standard for cleanliness and security in order to provide for storage for our military clients.
Environmentally Friendly Moving Storage with Prime Van Lines
By storing your property with Prime Van Lines, you'll be saving money and helping to protect our beautiful planet. Our storage solutions are not only economical but "greener" compared to self-storage options. Self storage facilities have rows of storage rooms with individual doors. They are not only more expensive for you, but they are more taxing on the environment as they require a lot of land, light and energy to power the constantly going air conditioning and ever illuminated lights. Our storage vaults are custom made to be stacked on top of each other, use less environmental resources, and reused over and over again.
Clean, Safe, Affordable Storage Solutions
Competitive storage rates
Short and Long-term Storage
Clean and Climate controlled
Sophisticated fire sprinkling and fire retardant systems
Blanket wrapping and padding included on all items for protection
24 hour state of the art alarm and video surveillance
Fully fenced in yard for additional maximum security
Easy redelivery moving arrangements