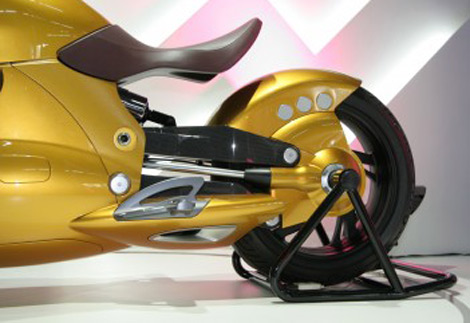 MOTORCYCLE INDOOR STORAGE
Keep Your Baby in Prime Condition
Why pay the big dealers big bucks to store your motorcycle? Prime Van Lines provides secure indoor Motorcycle and ATV storage. We specialize in keeping your pride and joy safe and snug in our clean, dry, climate-controlled storage facility that is conveniently located outside of New York City. Our storage facility is well lit and includes state of the art security featuring 24 hour video recordings, advanced fire sprinkling systems, a fully fenced in yard and on-site managers.
If you are worried about not having space in your garage or driveway and you don't want to leave your precious investment at the mercy of the environments, then we hope you will consider Prime Van Lines for your ideal motorcycle storage solution. Winter, spring, summer or fall, your motorcycle will be well protected from the extreme elements of the northeast.
Free Local Pickup and Delivery Available
Safekeeping from Rain, Wind, Sun and Snow
Affordable Short and Long Term Rates
Highest level of security including buzzer entry systems, security cameras, and motion detector alarms
Convenient indoor loading and unloading dock
Easy access to major expressways
Special discounts to our household goods storage customers
Winter Storage and Winterization Package
Protect your investment and be the first to ride out safely in the Spring. Prime Van Lines has teamed up with a local licensed and certified motorcycle maintenance company to provide you with a complete winter package. You'll receive safe storage during the winter months and winterizing service by an expert motorcycle mechanic that includes:
Battery Storage
Oil and filter change
Lubrication of all cables
Cylinder fogging
Tire Pressure
Surface Preparation
Fuel stabilizer for your gas tank
Drainage of float bowls (if applicable)
Lubrication of chain (if applicable)
For additional information regarding secure motorcycle storage units with Prime Van Lines, please feel free to contact us today.