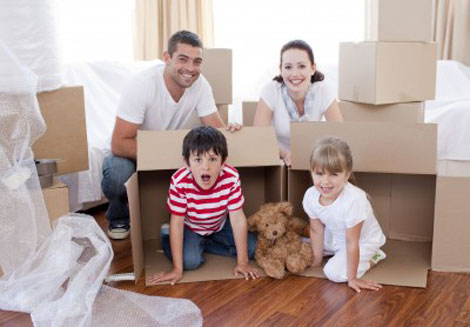 MOVING WITH CHILDREN
Tips to Help Your Child have a Smooth Transition
Involving your children is important to easing the transition to a new home. Moving can be particularly stressful for children. They have to deal with saying good byes to their friends, dealing with a new school and of course, leaving the security and comfort of their home. We hope these tips will help ease the transition for your whole family.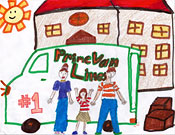 Step 1: Remain positive, whatever the reason for your move. If the reason is associated with an unhappy event, your children will need even more reassurance and attention.
Step 2: Talk to your children and explain on their level why you are moving. Listen to them and their concerns. It is natural they will be a little worried about leaving friends and familiar surroundings.
Step 3: Children express their anxiety in different ways. They may exhibit signs of depression, withdrawal or even tantrums. Give them lots of reassurance and positive attitude.
Step 4: All children react differently:
INFANTS: Very young children will be the least affected, as long as their normal routine is not disturbed greatly.
PRE-SCHOOLERS: Their greatest fear is being left behind. Instead of getting them out of the way let them stay and help you pack up their toys. Never throw away any of these before the move, having familiar things around is a great soother for youngsters.
PRIMARY SCHOOL CHILDREN: Children of this age look forward to discovering the world around them. Their sense of self identity is more highly developed, extending beyond the family circle. Consequently, the move is exciting to them; their main concern is how they fit into their new school.
TEENAGERS: Deep, vital friendships are very important to older children. Social activities and friends have overshadowed the family as sources of identity. Talk to them openly and frankly about the move. Help them locate new sporting clubs and interests. If practical, encourage them to invite friends to visit or stay at the new address.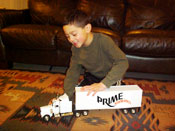 Step 5: Although it may seem more convenient to relocate during school holidays, experience shows that this timing can be more upsetting for children. School is a major source for making friends, so moving during holidays minimizes the opportunity to make friends. The first day of the new school year they will enter the class as a stranger and may not be recognized as such by a teacher facing a new class for the year. On the other hand, moving during the school year would allow your child to go directly from one group of friends to another and not be overlooked by the teacher.
More Useful tips:
Involve the children in the move and finding a new home
Moving treats - pack a few of your children's favorite toys, books and snacks to enjoy during the move.
Try to spend as much time with your children as you can. Don't try to get everything done the minute you arrive.
Take them to school the first few days/weeks.
Be aware of the signs - younger children may revert to baby behavior, be reassuring rather than scolding.
Give them a small address book and encourage them to exchange addresses and phone numbers.
Remember, the less stress for children, the less stress for you.