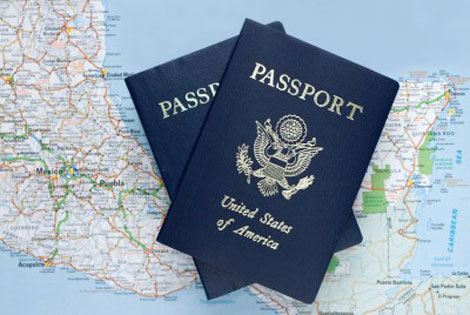 Customs Clearing Services
World Class, Door to Door Service
Prime Van Lines' overseas partners provide country-specific customs brokers throughout the world. We offer comprehensive customs clearance and documentation expertise. At airports and seaports throughout the world, our affiliate customs clearance staff is there to handle all documentation demands, and provide efficient and professional service.
Our customs clearance services include:
Transport services
Customs clearance at airports/seaports/causeway
Documentation services
Marine and Land insurance
Overview of documents critical to an international move:
Work Permit
Passport
Certificates of Registration
Shipper's Export Declaration
Visa
Letter of Recommendation for Visa
Residence Permit
International Driving Permit
The Yellow Card
Work Permit
If a work permit is required in your destination country, your employer must obtain one for you. Verify that your company has taken the proper steps to obtain a work permit, because you can be deported if found working without one.
Passport
You must present your passport for identification each time you leave or enter most countries. USAIS (United States of American Immigration Service) has prepared a web-based Passport System to better assist U.S. Citizens in applying for Passport Services.Click here for USAIS. After preparing your application online you will need to print and then mail or submit in person your application to the passport office nearest you. It can take up to 6 weeks to obtain your passport from the U.S. Government. For an additional fee, a 2-week rushed service can be arranged.
Certificates of Registration
Carry a Certificate of Registration from the customs house at origin for any items you are shipping that are not made in your country of origin. These include stereos, appliances, cameras, jewelry and bicycles. For any items made in the destination country, be sure to have proof of previous possession from customs at origin.
Owners whose names appear on the certificate of title for vehicles or who have the State registration card for a car, truck, motorcycle or camper in his/her possession do not need to register the vehicle before leaving the United States.
Aircraft owners who have the FAA certificate or yacht captains or motorboat owners with proper identification certificates or licenses also do not need to register the vehicle before leaving the United States.
A Certificate of Registration must accompany any firearm to prove ownership. Check with the consulate or embassy to make certain these firearms are allowed at destination prior to registering them with customs. When you return to country of origin, you will also have to present the certificate of registration.
Shipper's Export Declaration
U.S. Customs requires a Shipper's Export Declaration (SED) for personal effects, household goods and motor vehicles when shipped out of the country. Prime Van Lines coordinates completion of the SED for you before your boxes are packed. We recommend letting Prime Van Lines pack your boxes to avoid the shipping delays that frequently result from inspections of "packed by owner" boxes.
Visa
A visa is an endorsement or stamp placed by officials of a foreign country on a U.S. passport that allows the bearer to visit that foreign country. A visa must be obtained from the appropriate foreign consular representative before proceeding abroad. It is the traveler's responsibility to obtain visas from the appropriate embassy or nearest consulate of the destination country. For additional visa information, consult the embassy or consulate of the country you plan to visit.
Letter of Recommendation for Visa
Visa applications may need to be accompanied with Letters of Recommendation verifying good credit history. A bank, commercial or industrial firm, trade association, chamber of commerce or public official can attest to you being financially responsible.
Residence Permit
Residence permit requirements vary by country, so be sure to check with the consulate or embassy of your destination country before you move. Some countries require this permit before you leave the U.S., while others allow you to apply for a residence permit by reporting to the police or to local registration bureau at destination.
International Driving Permit
Driving in your destination country may require you to have an International Driving Permit, or IDP. The consulate or embassy for your destination country can advise you on this matter.
If one is required, online ordering information is available from Passports Plus by clicking here. For additional information about IDP, contact American Automobile Association, 1000 AAA Drive (Mail Stop 100), Heathrow, FL 32746; (407) 444-8408 or (407) 444-8364 or visit their website here .Local AAA offices process completed forms. Submit forms with two passport-size photos and a valid U.S. license.
The Yellow Card
The Yellow Card is the name given to an official International Certificate of Vaccination. Your destination country may require that you show The Yellow Card along with your passport as proof of vaccination against certain diseases. Ask your doctor or health provider for The Yellow Card.
Should you need medical attention overseas, visit the International Association for Medical Assistance to Travelers (IAMAT) website or write to the IAMAT at 417 Center St., Lewiston, NY 14092, or call (716) 754-4883 for a travel clinical record forms. This is also called medical passports and is used to detail your medical history.