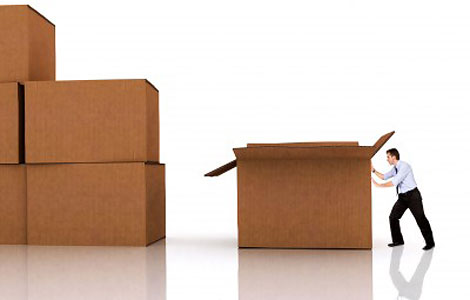 Commercial Moving
Keep Your Business Moving Smoothly with Prime Van Lines.
Choosing a moving company to transfer your business or office items is an important decision as you don't want your business to be down any longer than necessary. When your business items are being loaded on to that truck; files, computers, phones, cubicles…you need to feel certain that they'll be unloaded at your new location in the same condition and fully accessible again. Don't just trust the future of your business to any moving company that may not appreciate the specialized knowledge and advanced techniques needed to moving businesses.
Prime Van Lines is available to you as your capable and professional moving partner with the know-how to get your company moved successfully.  We understand the the unique challenges that relocation poses on business, large and small. Business moving costs, pre-move planning and down-time are huge factors. As specialists in corporate relocation, we will work closely with you to find the best solutions for your relocation: solutions that are within your budget and flow within your business moving timeline.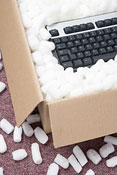 Prime Van Lines has the most extensive inventory of specialized moving equipment to fit your commercial needs including dollies, panel carts, computer carts, office file totes and packing materials. Our project supervisors will assist you in designing a flawless color-coded destination floor office plan. Every care is used to protect your office areas and keep your business items damage-free. We'll orchestrate your relocation service around your business work schedule, keeping your business productive and making the relocation transition as smooth as possible.
For more detailed information about our Commercial relocation services, feel free to contact our Corporate Management Team at:
Email: Managers@PrimeVanLines.com or call 1-800-774-6341, ext. 206
Planning, Precision, and Protection for Corporate Moves
Pre-move consultation and firm written quotes
Personal Project Supervisor to oversee your move
Scheduling flexibility, including off hours and weekend moves
Free delivery of tags and boxes before move date
Proper coded labeling and tagging according to floor and office plans
Work station, cubicle, module assembly and disassembly
Office furniture disassembly and installation
End-of-life disposal of discarded office, modular or systems furniture
State-of-the art warehousing with dedicated space for furniture, machinery, computers, records storage or unused equipment.